Wales' First Community Interest Company
About Warm Wales
Tackling fuel poverty in Wales and South-West England.
---
Warm Wales Cymru Gynnes work to alleviate fuel poverty in Wales and the South West through community projects and partnership working.
You can find out out more about Warm Wales and our current projects by downloading our corporate brochure which is available in English and Welsh.
Established in 2004 by the National Grid
Warm Wales was established in 2004 by the National Grid as part of that company's specific aim to meet its corporate responsibility to Government and deliver benefits to 1 million fuel poor homes. It chose to do this under the banner of the 'Affordable Warmth' Programme with Warm Wales contributing towards the target.
Wales' First Community Interest Company
In 2006 Warm Wales changed company status to become Wales' first Community Interest Company (CIC). Being a CIC means we have no shareholders, instead any profits made are put back into the communities we serve. Our status also means that we bring a community centric approach to economic, social and environmental sustainability. We invest in the communities in which we work and leave a legacy of positive achievements. A small selection of our past projects are included on this website.
Keep up to date!
If you would like to hear more about what Warm Wales are doing to help tackle fuel poverty in Wales and the South-West England head to our blog where we share energy advice and Warm Wales news
Our Team
Warm Wales is governed by a Board of Directors and run by a team of Senior Leaders, Project Managers, and Community Workers.
Executive Team
Jonathan Cosson
CEO
Jonathan started with Warm Wales in September 2015 and has 15 years' experience of working in energy and carbon management within both the private and third sectors
Claire Powell
Finance Director
Claire joined the organisation in May 2016 as Finance Manager, preparing management accounts, forecasts and project costings for the Executive Team and Board. Her role is to ensure the Board and management team have solid financial information on which to base business decisions and to ensure financial viability for the business going forward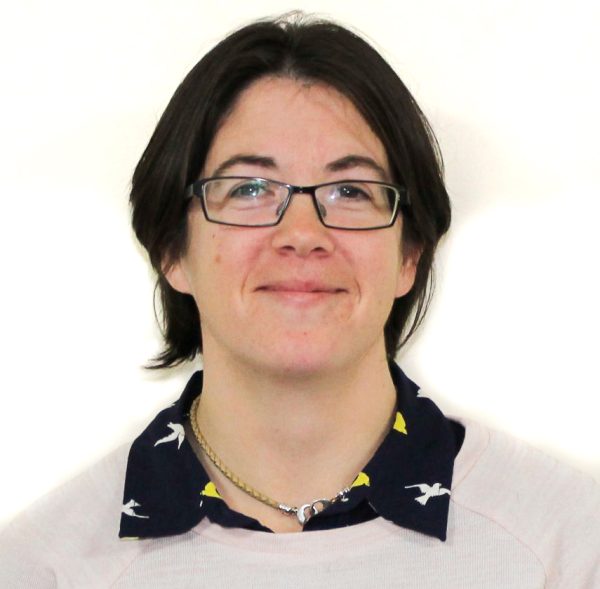 Joanna Seymour
Director of Partnerships and Development
Joanna's role combines project management, operational delivery, staff management, identifying and cultivating new partnerships and leading on the development of new project opportunities. Joanna joined Warm Wales as Project Manager in November 2017 and is a qualified Environmental Health Practitioner.
Senior Leadership
Gavin Stewart
Project Manager
Gavin manages the NPT & Healthy Homes, Healthy People project, supporting the team to help people across Wales and the South West to have warmer, safer, healthier homes.
Rachel Cupit
Project Manager
Rachel joined Warm Wales team in May 2023. She manages a range of projects, supporting the team to offer advice and support to residents focusing on warmer, safer, healthier homes. She is based in the North Wales office and brings with her experience in community engagement and development.
James Williamson
HR Manager
James joined Warm Wales in July 2023 as HR Manager. With 15 years of experience, he will be overseeing the whole HR function from onboarding to policy review, recruitment to retention, with the aim to provide solutions that help harness the full power of Warm Wales's most valuable assets – it's people.
---
Operations Team
Caitlin Thomas
Digital Marketing Officer
Caitlin provides practical and educational marketing and communications support to Warm Wales and its projects.
Leigh Forman
Project Officer
Leigh works directly with customers to establish their eligibility for gas connection grants and aids the ECO Funding process.
Wayne Powney
Project Officer
Wayne is responsible for the administration of our gas and heating grant schemes and aids the ECO Funding process
Patreia Mayers
Project Officer
Patreia works on the administration of the Warm Wales gas and heating grant scheme on behalf of our private sector clients, whilst also aiding the ECO Funding process
Payton-Lee Pearce
Project Officer
Payton joined the Wales Wales team in April 2023. She works on the administration of the ECO Funding process.
Karen Hughes
Lead Project Officer
Karen joined Warm Wales in 2019. Karen takes care of the day-to-day administration needs of the North Wales Team with incoming referrals for our projects and ensuring our systems are as they should be, also carrying out initial calls and supporting residents, working closely with our Project Support Kirsty.
Kirsty- Leigh Lyne
Project Support
Joined Warm Wales in 2022, Kirsty carries out initial calls and provides support for residents, liaises with the delivery team in North Wales, and works closely with Karen to ensure all refers are completed.
---
Delivery Team
Our delivery team is made up of a range of knowledgeable and impartial Community Workers and Project Coordinators who offer support and advice across Wales.
Our team offers a range of advice, support, and referral options tailored to the needs of the household and are trained by the Welsh Water board and NEA to provide specialised advice.
---
Board of Directors
The Warm Wales Board of Directors bring a wide range of skills and experience to the organisation, these include energy, building design, academia, HR, change management, finance & commerce, gas and electricity industries, environment, sustainability, marketing and communications, infrastructure, accountancy, not for profit organisations.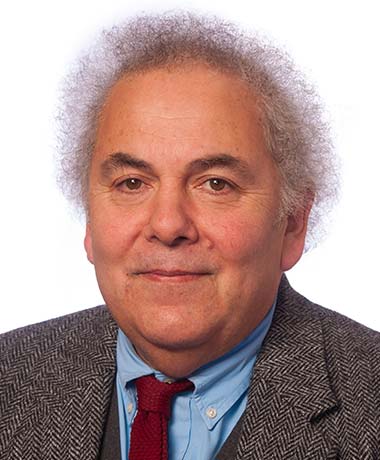 Professor Phil Jones OBE
Chair
Phil is the current Chair of the Welsh Government's Building Regulations Advisory Committee, Chair of the Board of Directors at Warm Wales, a partner in the newly-formed company Zenergy Design Ltd, which designs energy positive buildings and a partner in the Swiss-based environmental design company Jones Kopitsis AG. Professor Phil Jones was awarded an OBE in 2020 for services to architecture and decarbonisation.
Kevin Rendell
Kevin is a Director in Arup's Energy Advisory business, supporting clients to develop and deliver projects and strategies that contribute to decarbonisation and a sustainable net zero future. Before joining Arup he spent more than 20 years working in the regulated gas and electricity industry. As well as leading commercial and large operational businesses, he has also built-up significant experience working with stakeholders, local communities, regulators and governments (BEIS, Welsh Govt, Ofgem etc.) to help increase public awareness and shape and inform energy policy.
Steve Edwards BSc Hons, ACMA, FIGEM
Steve is the Commercial Director at Milford Haven Port Authority. Steve is focused on exploring opportunities for growing the business and working closely with our existing customers and stakeholders. He has a depth of experience in delivering customer and stakeholder benefits and can help ensure developments work within the Group's core values.
Mari Arthur
Mari is currently a Partner at Afallen. Cymru LLP and a freelance marketing and communications consultant specialising in sustainability. Until early 2020 Mari was the Director of Cynnal Cymru – Sustain Wales and has managed cross-sector projects, with a recent focus on the utility sector, vulnerable customers, community engagement, sustainability and the environment.
Sarah Williams
Director of Regulation, Asset Strategy & HSE
Sarah's career began in the energy industry in the late 90s before joining Wales & West Utilities in 2005. With over 20 years' experience in a range of strategic, operational and managerial roles, she most recently headed up the development of the company's Business Plan for 2021-2026, which invest £400m to deliver a Net Zero ready gas network by 2035 while looking after the most vulnerable in communities across Wales and south west England. As Director of Regulation, Asset Strategy & HSE, she works closely with our regulator, Ofgem, while leading our safety, asset management and investment work and future of energy team.
Corporate Brochures
Find out more about Warm Wales by downloading our corporate brochures